Job Board Software
with Applicant Tracking System
Start your own fully functional advanced Job Board with Custom Homepage, Applicant Tracking Software, iOS and Android app for $600
Installed over 300 Job Boards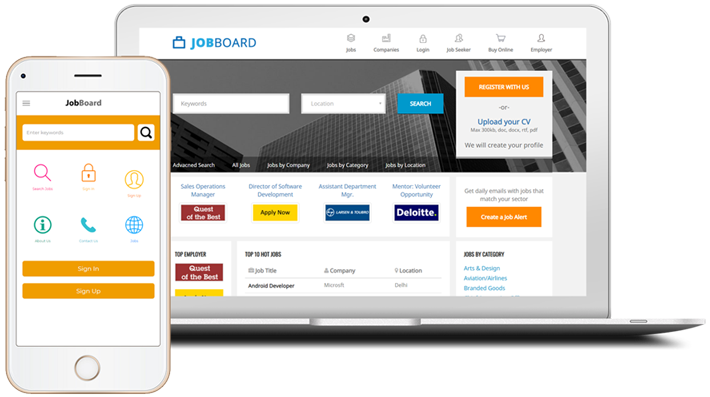 List of features like ATS, Job Seeker/Employer control panel to build a scalable, robust Job Board
Open source platform
Android & iPhone Apps
Applicant Tracking Software
Built-In Templates
Custom Home Page Design
Your Company Branding
Free Annual Hosting
Professional Support
Free software installation
Free built in 10 Job board themes and custom home page development service
Modules
Create your Job Board, customize how you like and publish whenever it's ready
Here is what some of our testimonials have to say about our Job Board software
Very good site. Very good work. You have done excellent job for my web site.

Christopher Clarke

BrewingWork.com

Wow, I'm impressed. Thank you very much! You guys are great. I'm going to send a little extra for you guys.

Samuel

Africa's Job Board

Homepage looks good. Apart from above things, everything is absolutely fine. Great work. Thanks.

Hechmi

multilingualjobs
We have completed over 300 job board projects across various categories & for companies based worldwide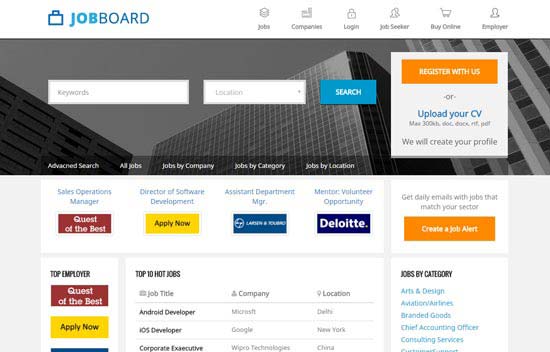 Job Board Software from ejobsitesoftware.com is a web application built on Linux/Apache/MySQL/PHP (LAMP) Platform that enables you to quickly deploy a fully functional advanced job board
It can be used in setting up niche Job Board for specific region, business sector or a general Job Board. Our job board solutions are customized to each client's requirement.
The company Civsvi.com successfully uses technology to sell drugs online at competitive prices.
We have considerable experience in designing, development & management of high quality recruiting job board. Our software is easy to use, completely automated and requires no technical skills to administer.